Brown Papered Wine Bottles Tied up with String…These Are a Few of My Favorite Things
by Noelle
February 22 – 23
As you've likely deduced (our extensive demographic studies choice in friends tells us our readers are extremely intelligent), the New Zealand portion of our travels finds us doing a lot. Every day. Moving from city to city with barely time to remember its Maori-derived name (which likely begins with a "w" and includes too many consecutive vowels than should be allowed). So, to make it easier (not that you need it, you geniuses, you), this post will be broken into two easy-reading posts, and cover three of my very favorite things: beautiful scenery, wine and craft beer.
Let's start with the fun stuff.
Part I
1. Wine
After a week and a half on the North Island, we were ready for the majestic mountains, beautiful glaciers and bountiful vineyards we'd heard sung of in ancient South Island backpacker lore. Pulling our 4-wheeled white beast onto the Interislander ferry for the 3 ½ hour sunset ride across the Cook Strait into Queen Charlotte Sound proved to be our first introduction to the bounty the age-old songs had promised (okay, I realize this should technically fall under the "beautiful scenery" section, but bear with me for flow's sake). High winds and frigid temps be damned, we left our faithful steed in the hull and spent our time gazing over the peaceful waters as the ferry swiftly made it's way to the Picton harbor. We had arrived!
And, alas, it was dark.
So we pulled into the first DOC (reminder: DOC = Department of Conservation) camp we stumbled across and after a down and dirty meal of bread, cheese, hummus and veggies all drizzled in oil & balsamic (we OWN camping), fell quickly to sleep while visions of grapevines danced in our heads.
An early breakfast the next morning over a friendly chat with the DOC ranger who was tending to the camp (seriously, NZ DOC, you rock our world. We'd be lost without you– literally, your signage is, like, everywhere.), and we were off to Blenheim – or more commonly known as – the heart of the famed Marlborough wine region! In a fortuitous turn of events, we discovered our arrival coincided with Blenheim's Farmer's Market – my fifth favorite subject (largely due to my fourth favorite subject: food). So despite our earlier meal, we dined heartily on samples of meats, cheeses and nuts and indulged in the best breakfast sandwich we'd seen since leaving Chicago almost a year ago. Strolling the handful of stalls really brought to life the daily lives of locals living in a small, agricultural town. It was THE place to be that morning, with strollers filling the green space, kids playing baseball in the neighboring fields and picnic tables brimming with coffee drinkers catching up with neighbors (EDITOR'S NOTE: Our attempts to blend in and strike up neighborly conversations began and ended with "Hey guys…" Fingers crossed we find a way to strike up conversation with people beyond our marriage when we get home…). An excellent start to the morning.
But I digress. Back to the wine! With the last crunchy bite of local streaky bacon, our time for touring the Marlborough wine region had officially begun (can I get a WOOOOHOOOO!). Now, with limited time, we had selected five vineyards deemed worthy of a visit – thankfully after our recent tour through Martinborough, we were pros at vineyard picks. This was down from Marlborough's 140 wineries – the majority lying within the Wairau Valley – and of that, the 40 who are open to the public.
I bring you: The Bauer 5:
Lawson's Dry Hills: Perhaps, as her first visitors of the day, we received Marianna's full court press of customer service. After spending some QT with our girl over some delightful sauvignon blanc and an excellent gewürztraminer (a voluptuous dry white wine, despite smelling like a sweet one, rarely found in the US), we selected a bottle of the former for the road (the sunny days and cool nights here create the perfect climate for growing cold-climate grapes – making the region's sav blancs world-famous. Not surprisingly, we would find this to be our favorite almost everywhere). Fun Fact: According to our host, this vineyard created screw top wine (originally to much disdain). Campers everywhere thank you! (You haven't known heartbreak until you've settled into your campsite and you can't work the cork out of your much anticipated, but completely stubborn bottle.)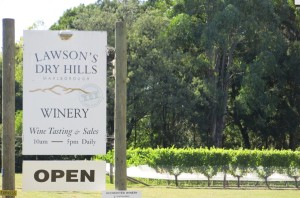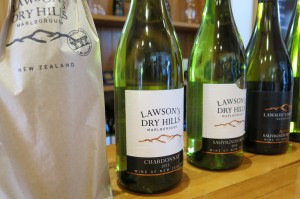 Wither Hills: Absolutely the most visually impressive, this flagship winery brought the heat with a pungent riesling and spicy apple pinot gris. Although we learned this is one of few wineries with product available in the US (the shipping rates for getting wine to the US from New Zealand will make your head spin), we caved to impatience and left with a bottle of their award-winning 2012 Riesling.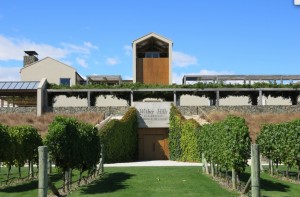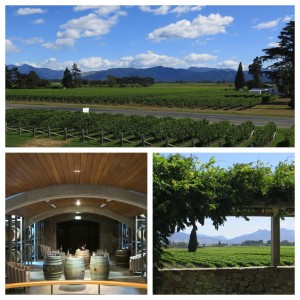 Seresin Estate: Tucked away on a back road, Seresin is an adorable organic and biodynamic winery, whose charm gave you exactly what you wanted in a Marlborough vineyard visit and whose 2010 Gewürztraminer left you with a hint of rose petals (EDITOR'S NOTE: And their name sounds the same as a Friday Night Lights character, so they could have served us vinegar and I still would have thought highly of them.). My favorite was their 2011 Viognier (a rich, fruity, decade-old white wine, I found it somewhat similar to a chardonnay, but tastier), but samples of their olive oils on the way out – not to mention their cute handprint logo – brought serious competition.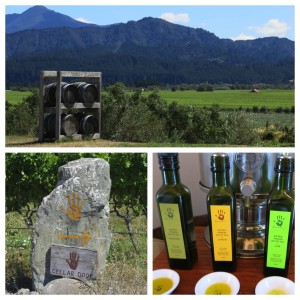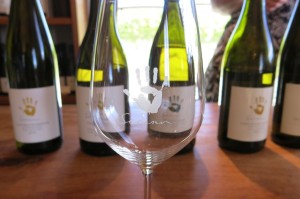 Framingham: This place rocked. Even the stroll through the cozy courtyard would have been enough. But I'm not crazy, and after stepping into the tasting room, I was blown away with sip after sip of buttery rieslings (which in New Zealand are available in both sweet and dry varieties), spicy pinot noirs (the only red wine grown in abundance in the region), and most impressively: their 2009 Montepulciano, grown solely at the whim of the founder, who insisted the grapes be grown due to his passion for the Italian wine. After our visit to Montepulciano last May, this was the specific reason for our visit. So naturally, we left with a bottle.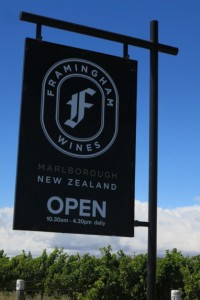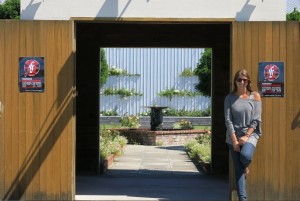 Cloudy Bay: Unfortunately, not the best taste on which to end. Despite the beautiful grounds, we found the wine somewhat bland and the tasting experience a bit forced. Perhaps its recent popularity has driven it to don its corporate hat a bit more seriously rather than focus on the personal touch we found at so many others, but I left with only a faint memory of one tasty sparkling wine. It was also the only tasting we paid for.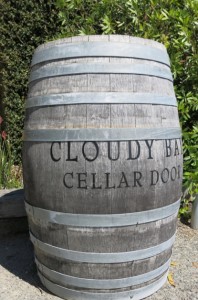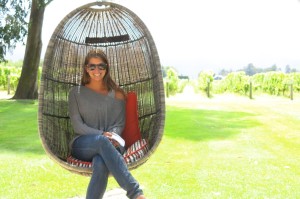 Now, as Dave was my DD in this less pedestrian-friendly wine region (YAY FOR NOELLE FUN – WOOOOOO!), he had but mere sips and was ready to move on to the afternoon activity of the day (aside from driving) – some New Zealand beer sampling once we arrived in our next destination just a few hours west – Nelson. But as to not lose your attention (further research shows that most of you have full-time jobs and will only read certain amounts of text before moving on to a project on deadline, getting a client call or really, just losing interest), we shall resume again in my next post. See you soon.